Latest 10 recent news (see index)
---
July 13, 2017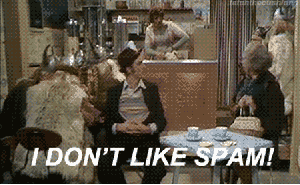 We're going to clean up our wiki from spammers. Please contact us via twitter or the forum if you're accidentally blocked.
---
April 14, 2017
Today we merged Flatpak into the repository for all supported architectures and both libc implementations (musl and glibc).
Flatpak provides a simple and user-friendly way to run, update and create self-contained desktop applications.
It is possible to run proprietary, big and bloated software like Skype or Spotify on a lightning fast and sleek musl based Void Linux system.
---
April 01, 2017
In the last few month Void has grown to a point where we no longer can ignore the users needs and wishes. We noticed that we don't know what you expect from a distribution like Void Linux and we decided to change this.
Starting from today we plan to let every user participate in our upcoming package statistic database. Not only that, we are also optimising your experience with Void Linux based on your personal process table (ps) and your .bash_history, using a small cron job.
This information will let us focus our efforts, and make the work we do help you more. This service, just like Void, will be provided free of charge.
But that's not all: Together with the statistics we're starting to improve password security! Every Void system will get a PAM service that sends your password to one of our secured Amazon cloud servers and check it there against our password policies. We hope to use this information to help our users become as secure as they can be.
With these cloud based solutions we believe that we can increase both the user experience and Void's system security. Stay excited!
---
March 09, 2017
We're proud to announce that Gnome-3.22 has been merged.
This is the first release that makes use of elogind instead of ConsoleKit2.
Screenshots of Gnome-3.22 running on Void:
---
November 09, 2016
Void ships mate-1.16.0 and cinnamon-3.2.1 now. Both updates providing bugfixes and solving compatibility issues with newer gnome libraries.
Screenshots of both running on Void:
---
September 29, 2016
The LXQt project has just announced the 0.11 version with multiple bugfixes and it's now available for Void on i686, x86_64, and x86_64 with musl.
A screenshot of LXQt 0.11 running on Void:
---
September 17, 2016
Thanks to a lot of effort of Christian Neukirchen and the help of Duncan Overbruck getting the builder up and running the aarch64 target is now officially supported by Void, so you can now run Void on your 64-bit ARM computers without compiling everything yourself!
In March 2015, Chris bootstrapped the first aarch64 base-system — without any access to real hardware. Everything was cross-compiled or used a really slow QEMU when this wasn't possible. Mid-2015, Void got access to a virtualized instance on a real aarch64 machine (thanks to DataCentred), an offer which unfortunately shut down in late 2015.
In May 2016, Chris bought an ODROID-C2 and resumed porting. Soon, the first installable image was prepared and ran on native hardware.
In September 2016, a virtual machine was dedicated to be the official aarch64 cross-builder, and now packages are officially provided (both for glibc and musl)—so far in the seperate repository: https://repo.voidlinux.eu/current/aarch64.
We are still looking for powerful native aarch64 hardware to avoid cross-compiling, and also to build 32-bit ARM packages natively.
We thank all contributors for making this port possible, especially Nick Jones from DataCentred and the folks from Arch Linux ARM.
---
August 31, 2016
The Void Linux Community is pleased to announce that our main repository- and build servers are now available as tor hidden services.
The onion addresses are:
Feel free to test the onion addresses with xbps:
# torsocks xbps-install -M -i --repository=http://fd6dqrupy3af4xwb.onion/current xbps

---
April 03, 2016
Void Linux was featured in the newest Linux User Magazin in Germany (04.2016)
The article describes the Void Linux from an end user perspective, explains how to boot and configure the system and mentions the most important key features of the distribution.
All in all for all german readers a great introduction and a recommended read when you start using void. You either can buy the Linux User Magazin at your local newsstand or get the PDF of the article here (0.99€)
---
March 31, 2016
We're proud to announce that yet again we are the first and currently only Linux distribution that ships LibreSSL-2.3 by default.
In the last two days we rebuilt the whole repository with LibreSSL-2.3. The process took more than 24 hours and involved several fixes to packages that were not initially LibreSSL-2.3 compatible. There are still some packages that link against the older LibreSSL-2.2 but they will be fixed to use the latest LibreSSL within a few days.
Report any issues and thanks for using VoidLinux!
---